Customer Reviews
"Outstanding customer service! You go above and beyond to assist your customers. You have set the bar at a higher level. "

"They treat you like family - maybe even better! What a great company-you give great service a new meaning, it's hard to find these days."

Spotlight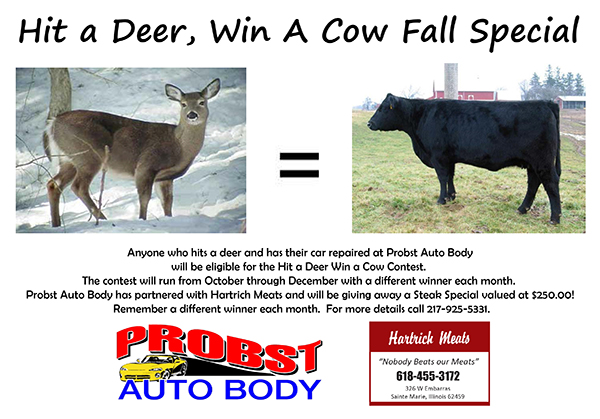 Anyone who hits a deer and has their car repaired at Probst Auto Body will be eligible for the Hit a Deer, Win a Cow Contest.
The contest will run October through December with a different winner each month. Probst Auto Body has partnered with Hartrich Meats and will be giving away a Steak Special valied at $250!
Remeber a different winner each month. For more details call 217-925-5331.