Estimates
All of our estimates are generated through our computerized estimating system. This allows us to write quick and accurate estimates. Audatex Estimating Systems has trained and certified our shop for complete evaluations of damaged vehicles. Once the estimate is written, we will explain how we will repair your car. One thing to remember is that the cheapest estimate is not always the best. Keep in mind, no matter what the insurance company says, it is your right to choose the repair facility of your choice.
Body Repairs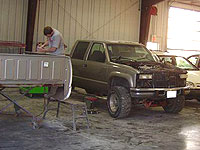 Our technicians have been trained with the latest repair techniques to make sure your car is repaired the way the manufacturer recommends. We stand behind our work 100% and guarantee our work with a Limited Lifetime Warranty.
Color Matching
Our Spies Hecker paint system is a leader is color technology. This computerized mixing system enables us to accurately match any factory finish, foreign or domestic. Backed by Spies Hecker, we also offer a Limited Lifetime Warranty on all our paint work performed at Probst Auto Body, Inc.
Painting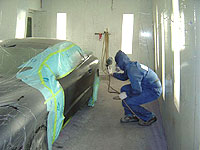 Once the car is prepped for paint, it is moved into our Binks Downdraft Bake Booth. The downdraft air flow eliminates dirt and other contamination from the paint finish. If necessary, the paint is then baked at 140 degrees to speed up the drying process. This allows us to complete the repair in a quick and timely manner.
Detailing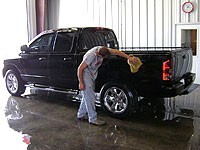 All of our customer's vehicles with collision repairs are hand washed and the interior is vacuumed. This is a complimentary service performed at Probst Auto Body which allows us to show you how much we appreciate your business.
Final Inspection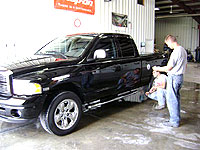 After all the parts are installed, a final inspection is completed on the overall repair. Once the car passes inspection, you will be notified that your car is ready for pickup or delivery.