Initial Contact
An accident can be very stressful. When this happens, you have the options of calling us, texting us, emailing us, using our app, or stopping by our facility. From here, we will guide you through the process of what needs to happen next.
Our goal is to take your worries and stress out of the situation and get your vehicle back to you as soon as possible.
Initial Estimate or Scheduling for Repairs
Many times people come here saying they "need an estimate". This has been the typical response for many years as this is what insurance companies required.
It has become a more common practice in recent years of having the customer decide who he / she wants to repair the vehicle and schedule an appointment to have his / her car repaired. This way the shop and the insurance company will now work together to determine a plan to have the vehicle repaired.
Pre-Wash
Before starting on any repairs, we always wash your vehicle. A clean vehicle allows us to see any minor damage that might otherwise be missed in the estimating process. Since we are not bringing dirt into the paint booth, it will also provide for a cleaner paint job during the painting process.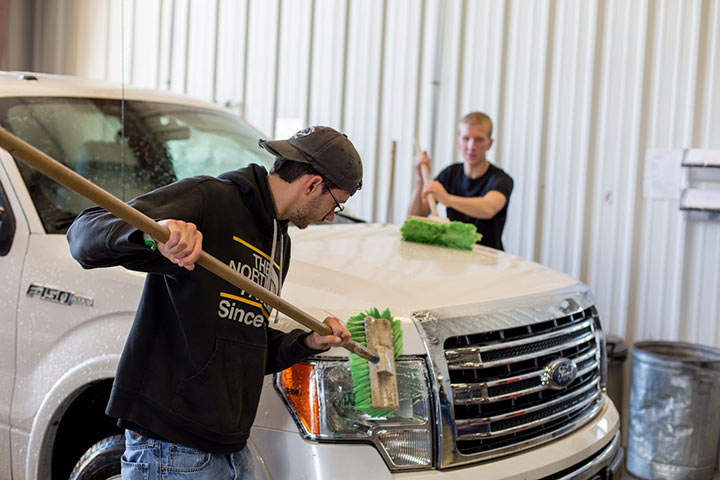 Blueprint
After the vehicle has been pre-washed, we will have a technician start the disassembly process. While this is happening, we will have a technical estimator write up a full blueprint of what is actually needed to repair the vehicle.
We start by researching the OEM repair procedures for your vehicle. Many manufacturers require specific instructions on how the vehicle is to be repaired after a collision.
Then, we will look for additional damage and additional parts that may have been hidden upon the initial inspection. By following this process, we are ensuring safety, quality, and a timely repair.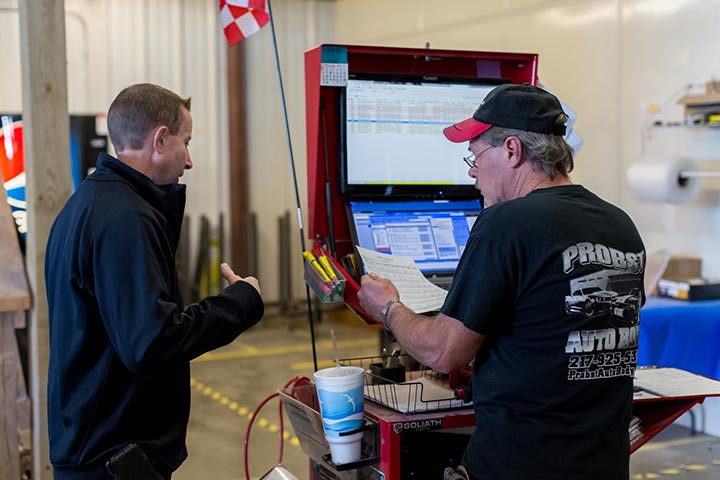 Insurance Approval
Once we have completed the blueprint process, we will contact the insurance company to let them know what our repair plan is and to see if they have any questions.
Sometimes, we get immediate approval. Other times, approval can take a number of days, depending on the insurance company.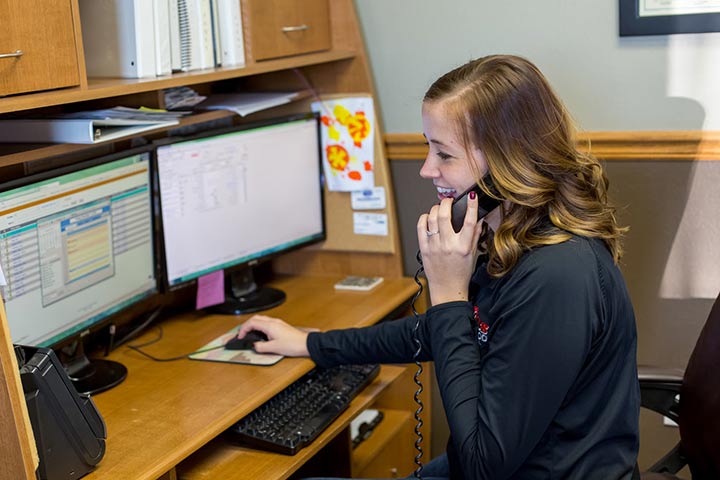 Parts Delivery
Once approved, additional parts for your vehicle will be ordered. Typical parts delivery usually takes anywhere from 1-3 days.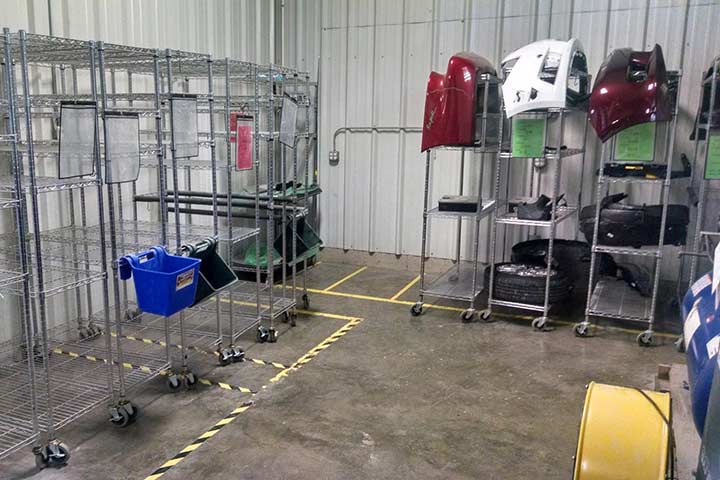 Body Repairs
Our certified technicians will begin repairs on your vehicle. We have made considerable investments in tools and training to ensure your vehicle is being repaired safely and correctly.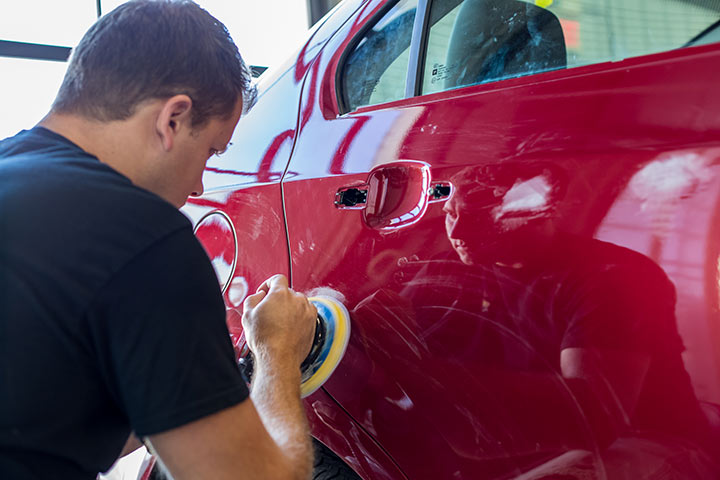 Painting
Our certified painters are trained to accurately match your vehicle's finish. With our Spies Hecker computerized paint system, we can match any paint finish back to pre-accident condition.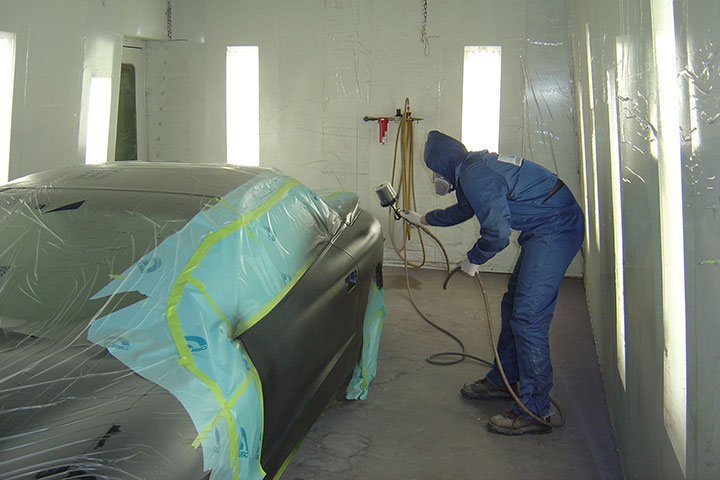 Reassembly
After the painting process has been completed, our technicians will begin reassembly on your car. From here, we are nearing completion of the repairs.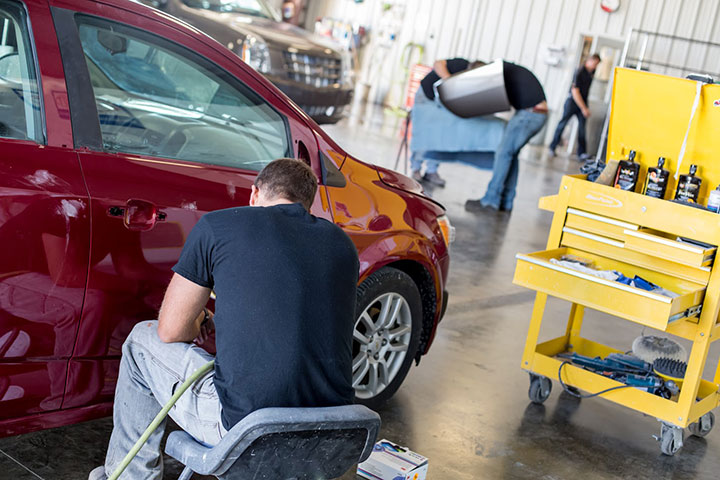 Detail
After all the parts have all been installed, we will move your vehicle to our detail department where we will clean your vehicle before final delivery.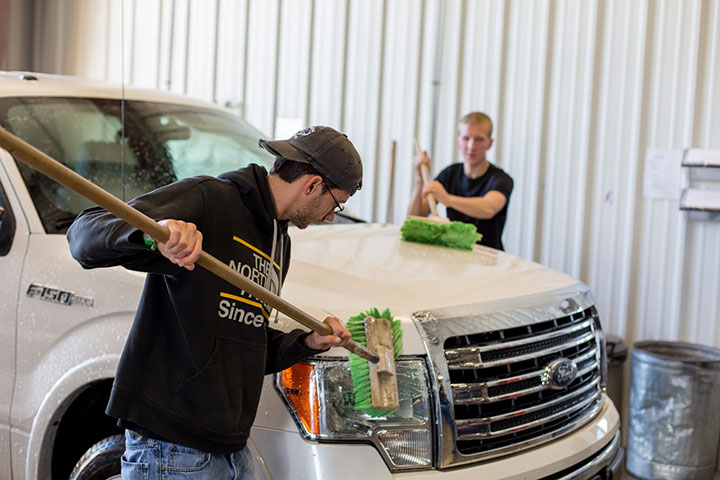 Factory Scan
After your vehicle has been cleaned, we will perform a factory OEM scan of your vehicle. The majority of manufacturers require this scan to ensure everything is functioning correctly before the vehicle is put back on the road.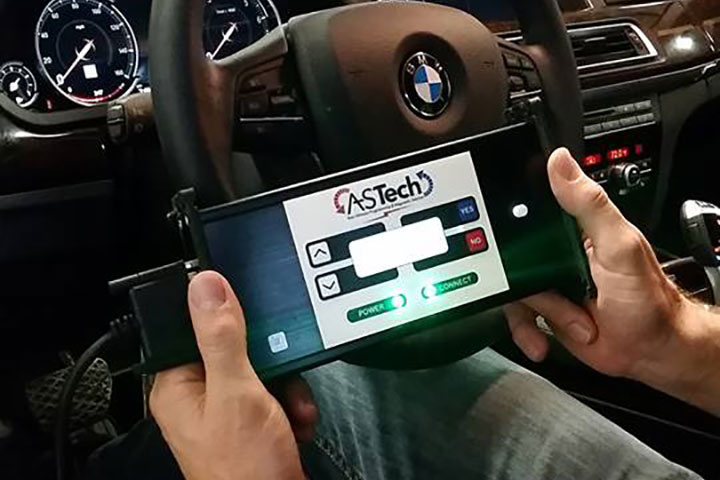 Final Quality Check
Once the scan has been completed and all systems show they are working correctly, we then perform a final quality check. This check includes reviewing all the operations that were performed during the repair. It also includes a systems check of all your basic components such as headlights, taillights, blinkers, brake lights, windows, mirrors, locks, and other similar items.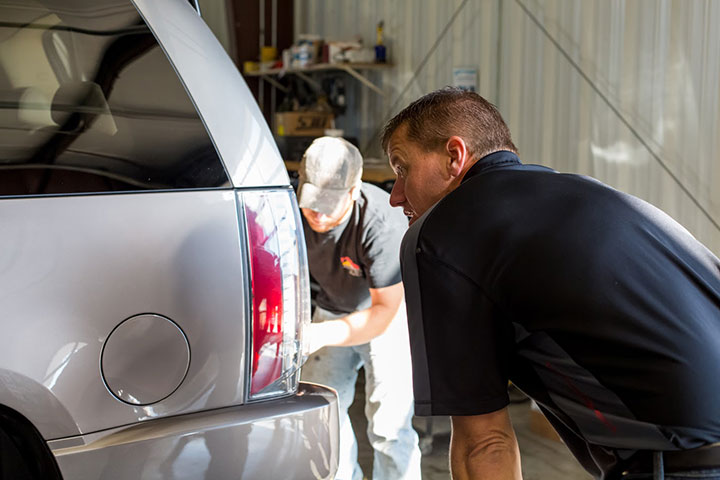 Delivery
Once the car passes the final quality check, you will be called and, at that time, we can arrange a time for the delivery of your vehicle.